This is a very interesting and very rare makers mark. Jackson identifies Archibald Dalyell as a Dumfries goldsmith dated 1773 and John Hunter 1776. He then also lists Dalyell & Hunter dated 1779. There are no pictures of any of their makers marks. Richard Turner's excellent directory of Scottish provincial silversmiths and their marks makes no mention of either of them. In fact I believe that they went bankruput in 1779.
Michael Baggott produced an excellent article in "The Finial" in September/October 2008 suggesting that he may have seen Dalyell & Hunter's makers mark. His article refers to the mark in a serated punch, somewhat different to the mark seen on these tongs. His marks are on a spoon, dated 1770-1780. Michael is careful not to categorically state that the mark is actually Dalyell & Hunter.
These tongs are dated at around the correct period, 1776 - 1779 being a very reasonable date for them. They are marked only with the maker's mark stamped twice, one in each bowl.
I would therefore conclude that this MAY BE another example of Dalyell & Hunter's work.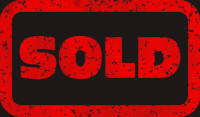 Click on any picture to enlarge